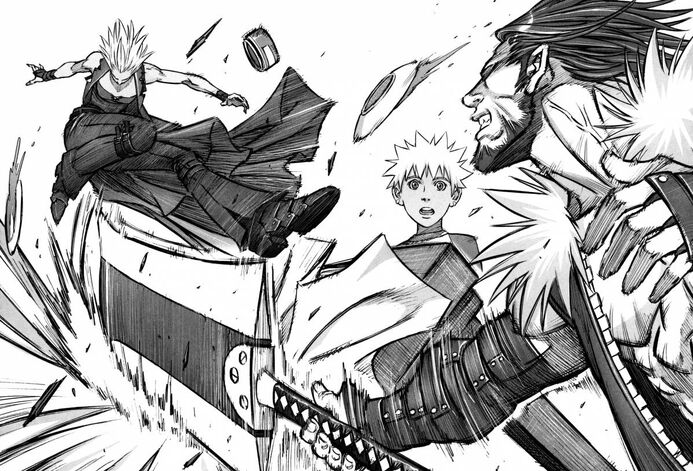 This is a wiki about the manga named "Jackals" by KIM Hyung-Jin and MURATA Shinya. This is a wiki where everyone can help out by adding and editing articles! The wiki has now a number of 2,433 edits, and currently editing over 96 articles and still expanding, since September 18, 2010.
News
Help • Administrators • Categories • Policy
Jackals is a manga series by KIM Hyung-Jin and MURATA Shinya.
Cicero City, a city infested with immigrants where people of all races scramble to find work and shelter. Infested with destruction and slaughter, it's a chaotic society. Living on the outside of society, the Jackals are professional assassins with no allegiance, available to the highest bidder. This is their story.
Nichol D. Heyward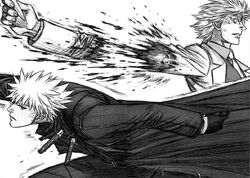 "Alligator" Nichol D. Heyward is a Jackal and is the main protagonist of the series.
Nichol is generally regarded as a cold person, many people disregard him because he is a Jackal, but he is shown to have strong principalities. He can be hot-headed, especially if the people he cares about are involved, stubborn, and misguided. He has strong values he holds close to him, taught to him from his mother, these values have been cited several times in the series.